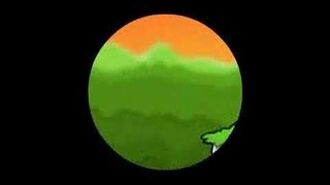 Hide and Seek is a short from Wow! Wow! Wubbzy! featured after the episode, Widget's Wild Ride.
Characters Present
Summary
Wubbzy plays hide-and-seek with the viewer.
Recap
Wubbzy decides to play hide-and-seek with the viewer. He chooses to be the hider, and looks for a place to hide. Wubbzy scouts on a rock, and goes in a log, then tells the viewer not to look. He comes out of the log and scouts around again. He runs back and forth, still looking for a place to hide, and tells the viewer not to look yet. Finally, offscreen, he says he's ready to be seeked. The viewer moves to the right and sees Birdy Bird, a Whirly Squirrel, and finds Wubbzy behind a tree when he/she sees his wiggling tail sticking out. Wubbzy was amazed and wondered how he/she found him, which was because of his unhidden tail. He laughs.
Transcript
Gallery
See: Hide and Seek/Images
Ad blocker interference detected!
Wikia is a free-to-use site that makes money from advertising. We have a modified experience for viewers using ad blockers

Wikia is not accessible if you've made further modifications. Remove the custom ad blocker rule(s) and the page will load as expected.