Wub Week was an event on Nick Jr. to kick off the second season, airing from September 2 to September 5, 2008. Promotional bumpers also promoted the introduction of Daizy to the series.
Episodes premiered
Videos
The official Wubbcast YouTube channel uploaded three promotional bumpers to the channel on August 28, 2008, the second anniversary of the series, to promote the event.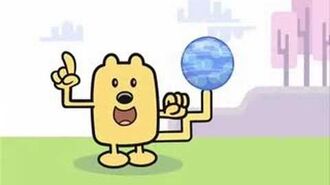 Trivia
The event's name, "Wub Week", might be incorrectly spelled (correct: "Wubb Week").
Ad blocker interference detected!
Wikia is a free-to-use site that makes money from advertising. We have a modified experience for viewers using ad blockers

Wikia is not accessible if you've made further modifications. Remove the custom ad blocker rule(s) and the page will load as expected.